I have you covered!
Here is my selction for a great New Years Eve 4 course dinner! Get your kitchen ready and rock that dinner!
Rilette of duck
Perfect to start the evening. Welcome your friends and family with this great starter. Use leftovers of a earlier roast, or just take a fresh breast or any other piece of a duck. Served with fresh bread it is a perfect starter.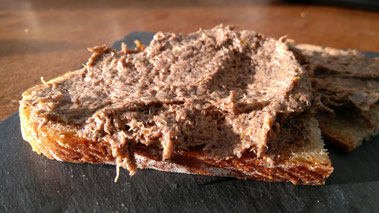 Creamy Mushroom Soup
Start the 4 course dinner with an easy soup that will directly warm you up for more.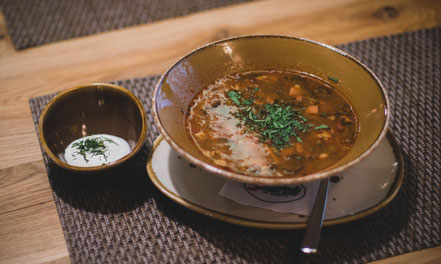 Chicken breast with relish of tomatoes, chilli and green pepper
Spiciness in combination with sweetness, topped with a juicy and tender chicken breast. This dish is perfect as an inbetween course. serve it on a large plate and let everyone pick themselfs.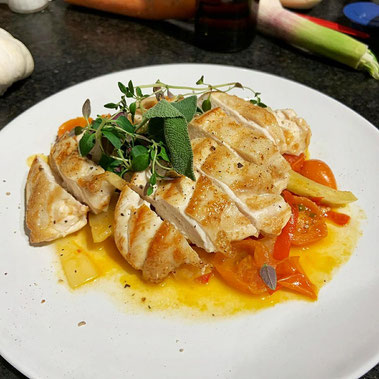 Quail with roasted vegetables
Now we get fancy! Quail, a underestimated bird and so tasty! Try this dish and have a look how easy it is to prepare quails. You will definetly surprise your guests with this one. Paired potatoes, sprouts and carrots a great main course.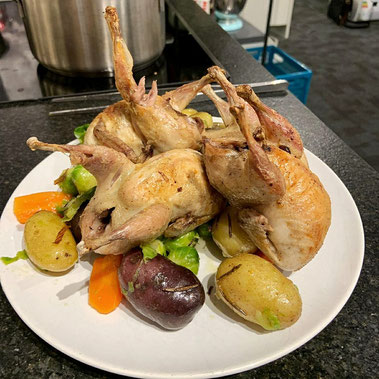 Baked Christmas Apple
This tasty and sweet delight will bring the perfect end to your 4 course New Years eve dinner. And the best, you can even prepare this one a few days in advance.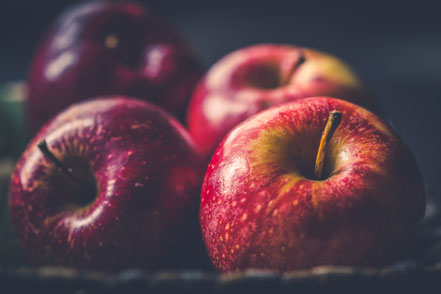 I hope that this selection will help you with your New Years Eve dinner. I wish you all the best for the New year and of course happy cooking.